#16thHeadies: Neon Adejo Bags 2023 Headies Award for "Best Inspirational Single" with "Eze Ebube"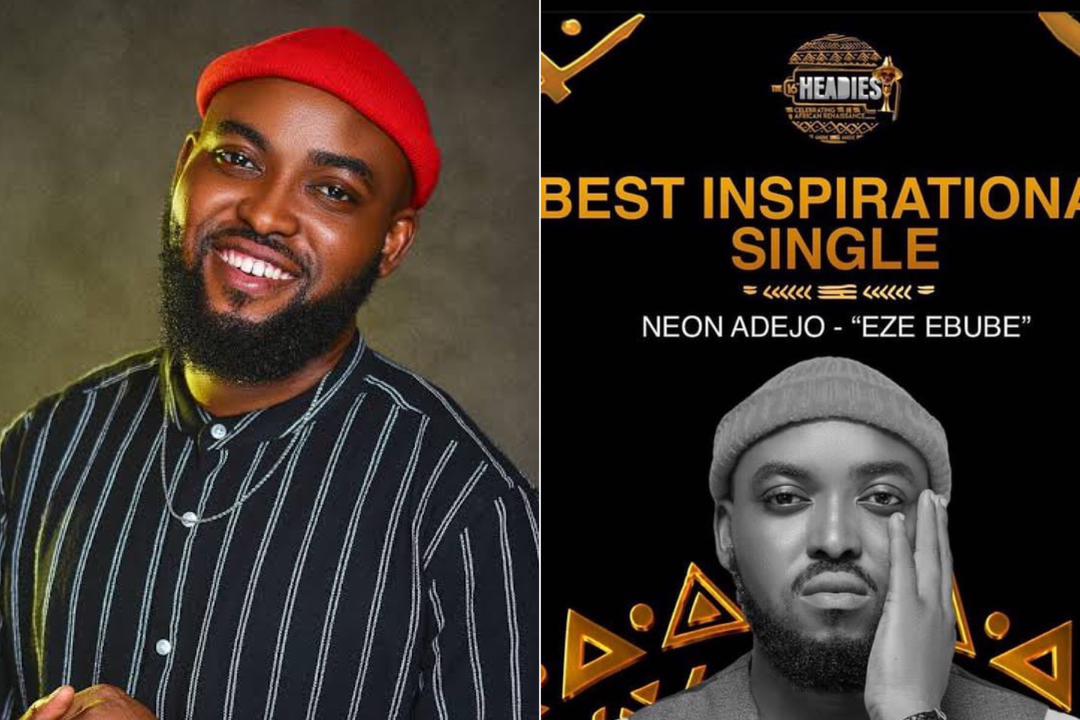 Congratulations are in order for Nigerian Gospel minister Neon Adejo who has been honored with the 2023 Headies Award for "Best Inspirational Single" for his widely received song, "Eze Ebube." The Headies Award ceremony took place in Atlanta Georgia, on Sunday, Sept. 3rd.
Housed in Adejo's "Song of Gratitude" EP, the thanksgiving worship anthem "Eze Ebube" is a powerful testament to God's faithfulness, mercy, and grace.
Taking to social media to share his elation with his followers, Neon Adejo posted a video of himself holding the Headies Award.
In his caption, he expressed his appreciation, saying, "This is for my brothers @victorthompson_ @limoblaze_ and GOSPEL MUSIC GRACE WON HANDS DOWN. COS HOW MUCH I WAN PAY TO WIN. THIS IS FOR EVERYONE THAT VOTED FOR ME. SEE HOW FAR GOD BROUGHT US. TO THE PRODUCER OF THIS POWERFUL SONG @iamdavid_ejila THANK YOU MANS."
Neon Adejo's win at the 16th Headies Awards is a testament to his exceptional talent and dedication to creating music that resonates with listeners and uplifts their spirits with the gospel.
View this post on Instagram
---
Permission to copy articles/excerpts from this site is subjected to credit given to Gmusicplus with linkback
---