1st Module Of True Talk with Emmanuel Benson ; Financial Proximity ~ The unchanged mindsets about money
Hello everyone, this is the first module of True talk, Financial Proximity: the unchanged mindsets about money. Please join me as we discuss financial literacy.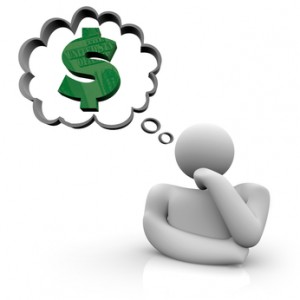 Money is a very important subject in for everyone's interest and understanding, a basic understanding of it is that its supply depends on your mindset. What you think about money will either attracts money to you or repels money from you. The major difference between the rich and the poor is who they are, their thinking patterns and their mindsets i.e. abundance, prosperity, scarcity etc. God created everything in abundance for man to enjoy, scarcity is artificial, it is man-made and came as a result of man's greed. The beginning of wealth is in the heart, a man's heart is where his treasure is and until you change the quality of your heart, the quality of your life remains unchanged. The quality of your life financially will never appreciate beyond the quality of your life. Some people seemingly experience financial instability because their minds have been locked to some negative thoughts about money.  Money is a good servant and a bad master.
THE FOLLOWING NEGATIVE MINDSETS HAVE BEEN PUT UP ABOUT MONEY; You need to change them and begin to walk in the consciousness of a millionaire
      MONEY ANSWERS ONLY TO PRAYERS:
Money does not answer only to prayers , money answers to  so many other things; the seed principles(GIVING), diligence, hard work, brainwork, handwork, grace, favour, business etc. so if you have tried praying for money and it's not coming try others. If money really answers only to prayers then internet fraudsters (Yahoo boys) will not make money  because they don't do warfare for their money, all they do is brainwork. Am not saying you should go and be fraudulent, No, what am saying is brain work generates money same as handwork, hard work, and prayer.
      GOD IS NOT INTERESTED IN MONEY BUT ONLY SPIRITUAL THINGS:
I hope you know that God is not poor, what makes you think he is not interested in you being rich. God plans for everyone is to be prosperous that's why he has given us a mouth and a wisdom which our adversaries cannot resist. Spirituality is converted into tangible material resources; the mouth God has given us is to call things into existence. It's so unfortunate that some believe that "THE POORER YOU ARE THE HOLLIER YOU BECOME". Know that the holier you are the wealthier you should become; God has given to us all that pertains to life and godliness. The deep riches of this world has been given to us by God, walk in this consciousness.
       ONLY PAYMENT OF TITHES AND OFFERINGS GIVE YOU MONEY:
Your tithes and offerings are not the only way money comes to you, look beyond your tithes and offerings you will discover that there are other ways you give to God and all these have blessings attached to them. Seeds sowing, helping the needy, giving to the poor etc. are other ways you give to God. PREACHERS DON'T WANT TO GET YOUR MONEY, you are giving to God.
     

BE CONTENT WITH WHAT YOU HAVE.
Are you dissatisfied with what you have? Do you still have more needs? Have ever felt embarrassed because you simply don't have money? Do you desire pleasurable things? If your answers are yes then you really need more money.
      IT IS IMPOLITE TO ASK GOD FOR MORE.
Ask and you shall receive, seek and you shall find, knock and it shall be opened. God ears are opened to prayers every time.
     

MONEY IS THE ROOT OF ALL EVIL

.
Money is good but be careful not to make it a master over you. Money is meant to serve you. Money is a good servant and also a bad master. When money begins to control you then there is a problem. MONEY is not the root of all evil but THE LOVE OF MONEY is the root of all evil.
Break away from financial limitations by curing your minds of negative mindsets about money. Don't forget you can't grow beyond the quality of your thoughts. What a mam thinks in His heart is what he is. Out of your minds are the issues of life. I will be glad to read your testimonies. Cheers!  [email protected], [email protected]
---
Permission to copy/use quotations from this article is subjected to appropriate credit being given to

www.gmusicplus.com

as the source with a link-back.
---