Chris Shalom Tells The Story Behind "Power Belongs To You" On Holy Holla
Fresh off Thursday's release of "Power Belongs to You", music minister Chris Shalom premiered the new single on Rhythm FM Holy Holla with Gozzim and Arthur on Sunday the 18th, 2015.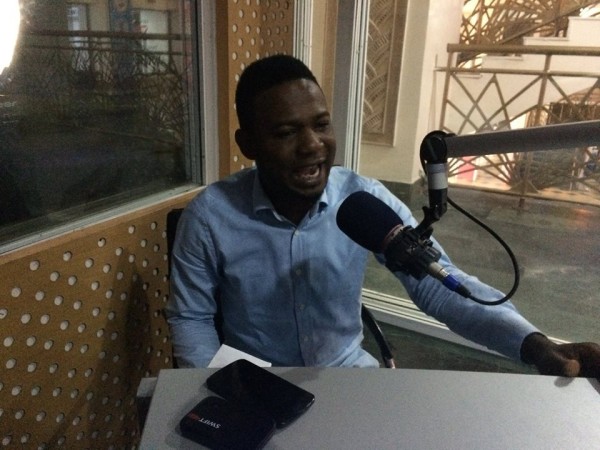 Chris Shalom did not only premiere the new single but also, he was engaged in a chat with the Holy Holla crew were he spoke about the story behind the song. How God gave him the song in the place of prayer and how he was smitten by the Spirit so that he broke down in tears.
Chris Shalom also revealed that "Shalom" isn't a stage name he adapted but his real name – "Christopher Shalom". He spoke about his sudden adoption into the choir at his mom's church at the tender age of nine, going to music school and also about being endorsed by his mentor; Pastor Chris Oyakhilome.
It was such a swell time with the Gozzim-Arthur combo in the studio. The duo in their usual style pranked each other and also came up with various versions of pronunciation of the word – "Shalom".
Holy Holla is a radio magazine show that features spoken words, interviews, news, top 10 countdown and music on Rhythm 93.7fm on Sundays starting from 8am.
Checkout the podcast below [Made available by Holy Holla]
Hulkshare Link: http://www.hulkshare.com/swagcraft/chris-shalom-on-holyholla-18th-january-2015-mixdown
Connect:
Twitter: @Shalom_Chris
---
Permission to copy/use quotations from this article is subjected to appropriate credit being given to

www.gmusicplus.com

as the source with a link-back.
---