Hats For All Seasons And Occasions!
Hot weather is not a reason to stay at home. You only have to remember about ultraviolet solar radiation and don't over-indulge your walks. No reason for panic, just don't stay on the sunlight for too long and don't forget about a hat. Besides protecting you from harmful influence with all consequences, it will be a nice accessory. You can do even better: pick up several hats for different looks, weather, and season.

Hat Glossary
There are hats for all ages and occasions. Even enlisting them will take too much time. Let's think what are the most common ones.
Snapback. It appeared in the 1950s, but didn't become common. To say more, it was rejected by the society. However, the things changed, and growing hip-hop scene of the 80s and 90s brought it back in and made really popular. It is a cap with plastic snaps on the back, which can be adjusted to a proper size.
Flexfit. It looks a bit similar to snapback, but they aren't fitted separately. These caps are made of stretching material, which fits everyone.
Truckers. Light and breathable, with mesh and foam instead of cotton material, originally they were used by truck drivers and farmers. Fashion is a strange thing sometimes.
Five-panel cap. They aren't the most loved nowadays, but they also have a story. Five-panel caps were popular among cyclists in New York because of their functionality, and were designed in different variations.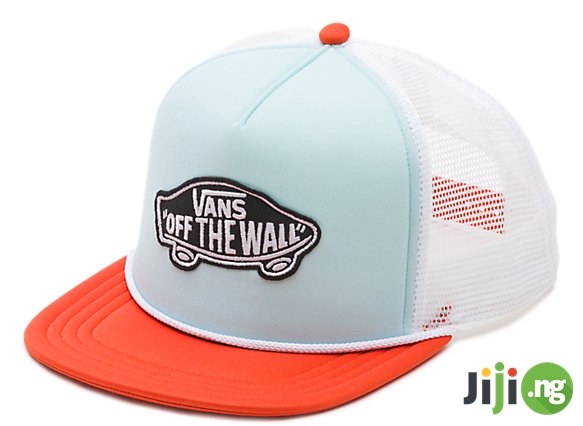 Beanie. Okay, it is not for hot days, but it should be included into the list of popular things! It, on the contrary, keeps warmth. Besides, it can keep your hair out of your face. There are slouch beanies, skullcap beanies, roll up beanies, pom pom beanies – for every hairstyle.
If it is completely hot, put panama on. It doesn't matter whether you are somewhere on vacation in tropics or are on your way to the office. It will feel like tropics anyway. Even if it looks more than strange with an office suit.
Okay, we've already started talking about weird stuff, so how about a Viking hat for party time? The one looking like helmet with two horns. Did you know that Vikings worn them in the battles and the halls of Valhalla (at least that's what they believed in).
Fashion hats
Speaking seriously, there are hats sometimes associated with high fashion industry, though they are worn as a part of casual style.
A fedora is probably the most popular kind. It became widely used during the Great Depression era, but very often is associated with the gangsters. Stereotypes are hard to beat. Homburg, trilby, porkpie – they are not variations of fedora, but look similar.
Derby hat, also called bowler, is popular for over a hundred years, since the times, when Charlie Chaplin made it a long-lasting trend.
Cabbie, or ascot, hat is short and rounded, made of wool. As you can guess, once it was worn by the cab drivers.
Beret is a classic design, but unless you are a model on a fashion show, a Frenchmen, a craftsman, or a Special Forces soldier, you will look strange.
Coonskin Cap evokes the warmest emotions. It is always shown as a part of a scout wear in American movies, and sometimes you start recollecting your own fine times and activities at school.
Shopping time
You may be puzzled by the diversity of styles and designs. Don't worry, you can buy all these hats on Jiji! There is a Fashion category with thousands of offers.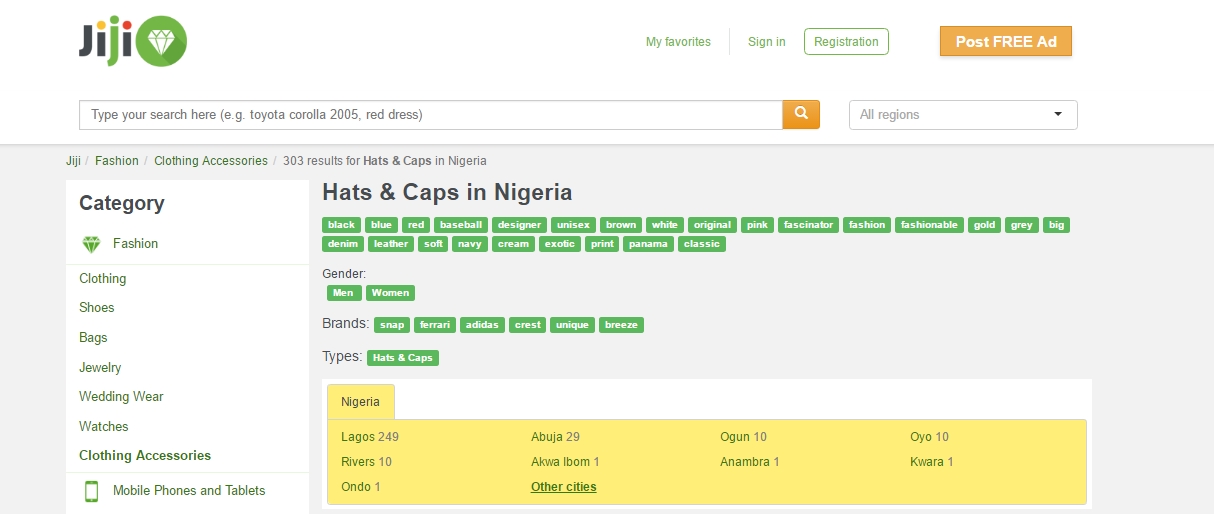 Follow the link, and you will see a list of hats offered on the website. Scroll down, open the best you like, and after reading a description, choose the best one for you. To buy a cap, you should contact a seller. It is very easy: all contacts are provided, and the registration is free. Convenience is the best thing about Jiji.
In addition to user-friendly interface, it offers a big selection, where even things from famous designers and brands are represented, at the most affordable prices. Jiji is considered to be the biggest Nigerian marketplace, after visiting which you'll realize it is indeed true.
---
Permission to copy/use quotations from this article is subjected to appropriate credit being given to

www.gmusicplus.com

as the source with a link-back.
---