Joyous Celebration Releases 21st Album 'Heal Our Land (Live)'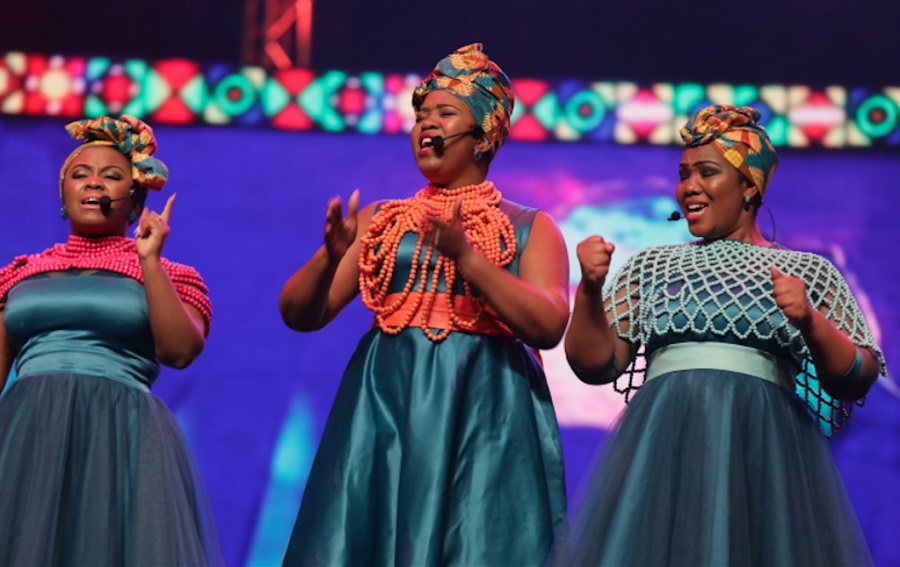 MTN Joyous Celebration has released their highly anticipated 21st album 'Heal Our Land', which sounds the call for all South Africans and people across the globe to pray for healing.
The Internationally acclaimed ensemble, Joyous Celebration joined hands and hearts with The Potter's House of Dallas, TX, under the leadership of Bishop T.D. Jakes for the memorable and unprecedented recording which birth the album 'Heal our Land'.
According to co-founder, Pastor Jabu Hlongwane, the recording and the much-anticipated album is a seed that Joyous Celebration jointly and prayerfully planted together with The Potter's House. "May it germinate. May it reach every heart across the globe and bear fruits that will bring healing to our land," he says. "We ask everyone to join us to pray for the healing we so desperately need."
And keeping up with their tradition and passion of nurturing, developing and introducing fresh talent, the production also welcomes "newbies" Siyakha Tshayela (Alto), Khaya Sibanyoni and Gospel Silinda (Tenors), Frank Mavhimara (Guitar), Junior Petja (Keyboard), Khola Phalatse (Bass Guitar) and an additional 3 extremely talented and gifted members to their brass section.
Download 'Heal Our Land (Live)' Album  – iTunes | Amazon
Preview Album Below;
See Tracklisting Beolw;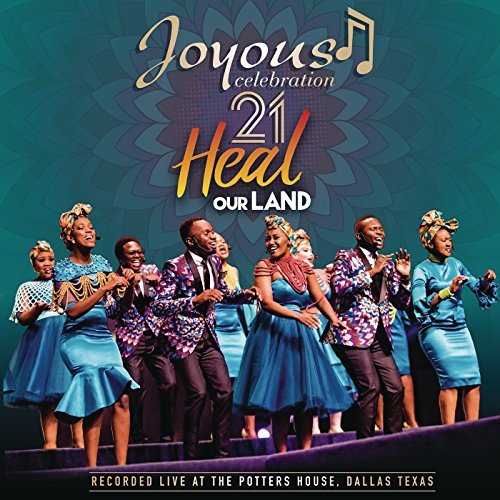 Disc 1
1. You Reign (Live)
2. Sihamba Ngomoya Medley (Live)
3. Zvamaronga (Live)
4. Bayede Kuwe (Live)
5. Kolungiswa Nguwe (Live)
6. Ngigcine (Live)
7. Mighty God (Live)
8. Ndoyeda (Live)
9. Ndifihle (Live)
10. Mercy (Live)
11. Ehle (Live)
12. Unamandla (Live)
Disc 2
1. Ngena Nawe (Live)
2. Wachithigazi (Live)
3. Rise Up (Live)
4. Ngiyakuthanda (Live)
5. Uyalalelwa (Live)
6. Phaphamani (Live)
7. Ngithemba Wena (Live)
8. Holy the Angels Bow (Live)
9. God Alone (Live)
10. Jesus Paid it All (Live)
Disc 3
1. Unkulunkulu Wezimanga (Live)
2. Ngizomethemba (Live)
3. God Sorg vir jou (Live)
4. Kepha Ngale (Live)
5. Lenan'izulu (Live)
6. We Won't Lose Our Praise (Live)
7. Heal Our Land (Live)
8. This Is Time (Live)
9. Mihla Le (Live)
10. Turning Around (Live)
11. Bonga/Thank You (Live)
12. Ngizolibonga (Live)
excerpt ~ joyous
---
Permission to copy/use quotations from this article is subjected to appropriate credit being given to

www.gmusicplus.com

as the source with a link-back.
---