K-Leb & Mwansa Profess "God is Good" on New Song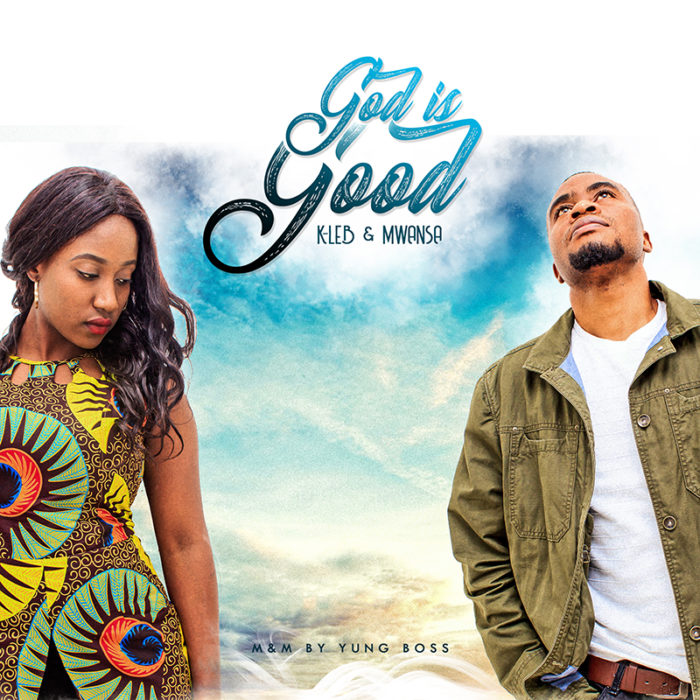 Zambian Christian Artistes K-leb & Mwansa collaborates as they deliver an old classic hymn "God is Good" with modernity, declaring that all nature testifies that God is good. (Revised by Tundo)
This classic hymn was originally written by Eliza Follen in 1825. It was later revised and altered by John Hampden Gurney in about 1838 and has been sang ever since across many churches in history.
'God is Good' was Mixed & Mastered By Yung boss.
Press Play to Listen Below;
Caleb mwelwa is a singer, songwriter and vocalist whose passion and aim is to to tell his story through the gift of music. He is a dynamic and versatile artist who channels his thoughts, inspirations and impressions through the different genres of music, these being pop, edm afro and classical jazz , blues and spirituals
Mwansa aka Delphy has been singing since she was 12. She spent most of her early singing days in the church choir and has done songs with several artists including Afunika, Ben P and Oxide. She has a unique vocal ability and range that can fot into any genre and her passion is to use her voice to the glory of God
K-leb and Mwansa have come together to give the world something unique. Riding under the banner of Christ, thy are poised to set the world on fire for Jesus and make music that edifies and nourishes the soul.