Keeper of My Heart: Avalon Release First New Music in 10 Years!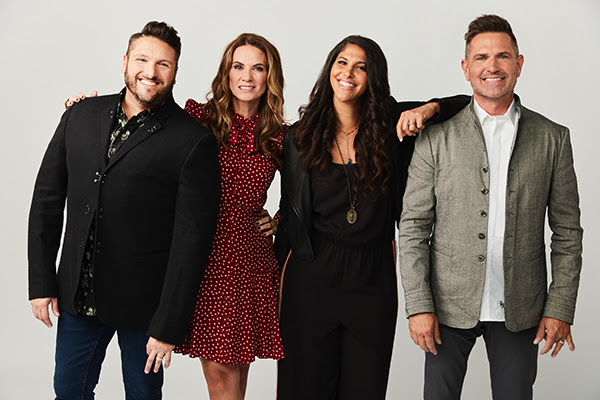 For the first time in 10 years, celebrated vocal group Avalon's has released brand new music. The single,"Keeper of My Heart," is available NOW – via all digital outlets and on the radio.
The song – written by Jordan Feliz, Matt Armstrong, and Bryan Fowler – was produced by Jay DeMarcus and Don Koch. This is the first release from the award-winning band's highly-anticipated Red Street Records project, Called. Stream/Download on iTunes!
The release marks the first new music from the band in 10 years and the first music released from Red Street Records, a new label formed by Rascal Flatts member, Jay DeMarcus. "I couldn't be more excited about today's release of "Keeper of My Heart," says DeMarcus. "Avalon fans and friends from around the world have been asking for new music from them for so long and I am elated to share this music – music that I believe will inspire and encourage! Avalon is back and Red Street Records couldn't be happier to be their home. Get ready, here we go!!"
"It's a thrill for us to release this song today and it is an honor for Avalon to be the inaugural musical release for Red Street Records," says Greg Long, member of Avalon. "The song perfectly conveys an encouraging and inspiring message – that the God who created all that has been or ever will be traded heaven for earth and deity for flesh and blood just because He wants to have relationship with us. That's the great news of the Gospel! We are so excited to share that message of hope and love!"
Called, the vocal group's debut recording on Red Street Records and first release in 10 years, will be released later this year. The Called Tour, with special guest Reagan Strange, kicks off in Tampa, FL on September 20, 2019.
– Red Streets Records
---
Permission to copy/use quotations from this article is subjected to appropriate credit being given to

www.gmusicplus.com

as the source with a link-back.
---