MusiC + Video :: I Trust In You ~ Chinelo Dillimono + LyricS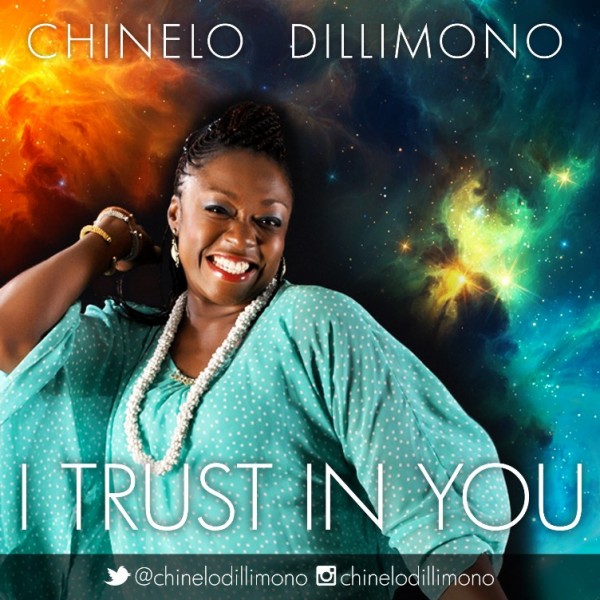 Here's an awesome song/video from Pastor, Worship Leader, Songwriter, and Award-winning Recording Artiste, Chinelo Dillimono. The song is titled "I Trust In You" and it's off her upcoming album NEW DAWN due for release soon.
Chinelo Dillimono says about the song: Precisely on May 29th 2014, I was thinking about my sojourn and spiritual journey over the past 26 years with the LORD having worked in various secular settings and having been in music ministry since 1988.  I thought about the love of man, having had those who've said the loved me and were loyal but when the going went rough they pull back.  I thought about my love for Him and the relationship I have had with Jesus since 1987 and the fact that in between so many things; the good , the bad, and the ugly have occurred yet I have seen my relationship with Him getting better and in the midst of those midnight musings I began to declare that I will trust and rest in Him because He never fails.  I really have NEVER known a Savior, Master , Friend or Lover like Jesus Christ of Nazareth!!!
I TRUST IN YOU ~ LYRICS
I have never known a Savior just like you
I have never served a Master kind and true
I have never had a lover faithful and true
I have never had a friend who's just like you
Chorus
Jesus! I trust in you
Jesus! I rest in you
Jesus! I trust in you
You never fail
LORD you'll never fail
Bridge
I will trust in the LORD
With all my heart
With all my soul
I will lean on your word
And keep my heart stayed on you
ABOUT CHINELO DILLIMONO
Chinelo is a Pastor, Worship Leader, Songwriter, an Award-winning Recording Artiste, Author & Radio Host who has travelled around Nigeria & other nations of the world ministering in concerts, churches, seminars, conventions, crusades and outreaches.
Pst. Chy as she is fondly called is a graduate of Biochemistry and Botany from The University of Nigeria Nsukka and currently a final year student of Law at the National Open University of Nigeria. Her ministry which started in the coal city of Enugu has spanned over 2 decades affording her the opportunity and honor of ministering alongside some of the best worship leaders within Nigeria and overseas. She runs a worship ministry Pureheart Music Ministries which hosts a Bi-annual Worship Concert called ATHISFEET with Chinelo which draws thousands of people around the City of Port Harcourt and other cities in Nigeria. She Co-Pastors The Place of Grace, a thriving church in Port Harcourt, Nigeria with her husband Rev. Frama Dillimono with whom she has four children.
She is the author of 6 books including the Best Selling THE MINSTREL, WORSHIP AT HIS FEET & 2 mini-book-WISDOM FOR EVERYWOMAN 1 & 2 and she has 3 albums to her credit and a soon to be released NEW DAWN (2015). She is a radio host, a columnist with several magazines. She is primarily a worshipper who desires to see lives healed and transformed as she leads men to the feet of Jesus in worship.
"I Trust In You" is her latest single off her upcoming album, NEW DAWN which is due for release soon.
---
Permission to copy/use quotations from this article is subjected to appropriate credit being given to

www.gmusicplus.com

as the source with a link-back.
---