Pompi and Wife Esther Chungu Welcome their first Child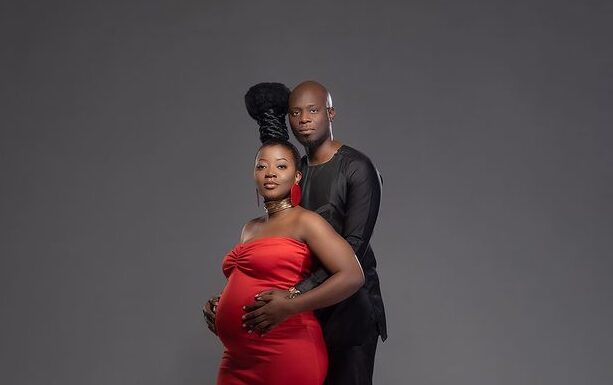 Congratulations are certainly in order for the widely-celebrated Zambian gospel music couple, Pompi and Esther Chungu, as they joyfully announce the arrival of their first child together – a bouncing baby boy!
The power couple, renowned for their uplifting music and captivating performances that blessed lives globally, has now embarked on a new and exciting chapter in their journey – parenthood.
Sharing the heartwarming news with their followers on social media, Pompi expressed; "No words are strong enough to name this moment. This weekend God gave us a son. Lord may you grow this baby into a person who reflects your light and love in this world and may he know deeply the love you offer. To my wife, @itsestherchungu may this baby make our bond even stronger."
Equally excited, Esther Chungu shared on her Instagram; "WHAT A YEAR!!! This year has been nothing short of beautiful and amazing!!! My husband @therealpompi and I have welcomed our first fruit and firstborn son on Saturday, 19th August 2023 and the joy in our hearts and those of our family is beyond description. Truly, God is so beautiful!"
Heartfelt congratulations to @therealpompi and @itsestherchungu on this wonderful milestone!
With the couple known for their trademark soulful inspiring songs, their latest body of work continues to bless lives. Pompi's 13-track project "Pompi-Pompi" as set in motion a highly anticipated music tour in Lusaka while Esther Chungu's impressive third studio album "UMWALA," has received plenty of plaudits for its tremendous impact.
---
Permission to copy articles/excerpts from this site is subjected to credit given to Gmusicplus with linkback
---