Sister Trio VIRTUE Cracks Billboard's Top 20 With "You Are" Single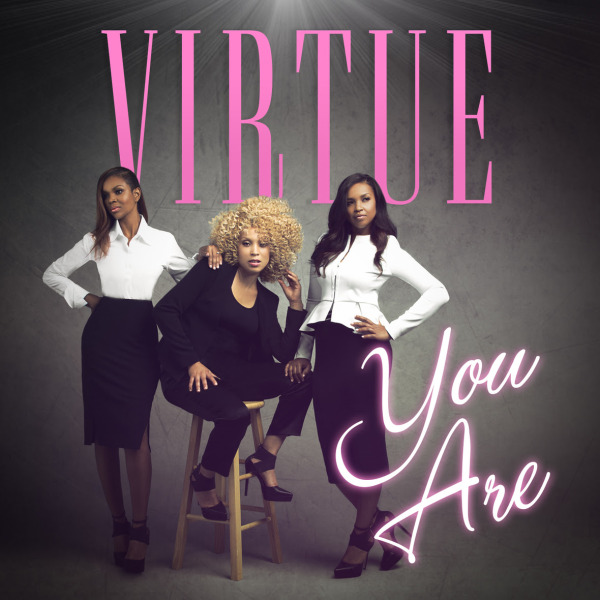 Grammy-nominated sister trio
Virtue
continues to rise at gospel radio with their comeback single "
You Are
" cracking Top 20 landing at #18 on
Billboard's Gospel Airplay chart
with a +35 bullet.
Written and produced by acclaimed newcomers Taylor Hill and Nicole DeAllie, "You Are," found aboard TESTIMONY: RELOADED (available at Walmart, iTunes, Googleplay, and Amazon) radiates as a standout track for the group's signature lush harmonies, supple, distinctive tones, and empowering message. Proving the sister act is not only potent as ever with their delivery despite their hiatus, but also that fans have been long awaiting new music from them.
Virtue performs alongside multiple Grammy-award winning gospel legend Bebe Winans at the "Centric Celebrates Selma Concert" set to air on BET and Centric TV Networks this Sunday, March 15th at 10:30a EST/9:30a CST and will re-air again at 10:30pm EST/9:30pm CST the same day. The group was on hand alongside President Obama, Kirk Franklin, Harry Belafonte, and more to commemorate the 50th anniversary of "Bloody Sunday" – the historic civil rights march on Selma.
The appearance joins a slew of high profile media outings performed by the ladies recently including an in-depth sit down on Roland Martin's "News One Now" (TV ONE) on March 3rd and many more. There, the group discussed a number of topics including their hiatus and hints about their sixth full-length studio album due later this year. As anticipation grows across the board for its release, critics too have their eyes on the project as evidenced by Essence.com recently naming them one of its "16 Gospel Artists to Watch Closely in 2015".
About Virtue:
With Grammy , Dove and Stellar Award nominations, critical acclaim, and nearly 20 years of memorable music to their credit, Urban Contemporary gospel trio Virtue – comprised of sisters Ebony Holland, Karima Kibble, and Heather Martin – embarked on a journey of sonic excellence that would lead them from humble Southern beginnings to the top of gospel charts with signature hits like "Get Ready," "Put Your War Clothes On," "Til' You Believe," "Lord, I Lift My Hands," and more.
Their discography shines on the hems of five studio albums – VIRTUE (1997), GET READY (1999), VIRTUOSITY (2001), FREE (2003), and TESTIMONY (2006) – that brought with them no shortage of critical and commercial acclaim. Now, with a trail of gospel gems in their rearview, the sensational sister act is looking to forge a new path with their long-awaited comeback album. Virtue is signed to Da TRUTH's Mixed Bag Entertainment whose roster includes, Da TRUTH, Committed, Promise, TJ Pompeop, Prayz1, and Thomas Clay.
---
Permission to copy/use quotations from this article is subjected to appropriate credit being given to

www.gmusicplus.com

as the source with a link-back.
---