TobyMac Announces The St. Nemele Collab Sessions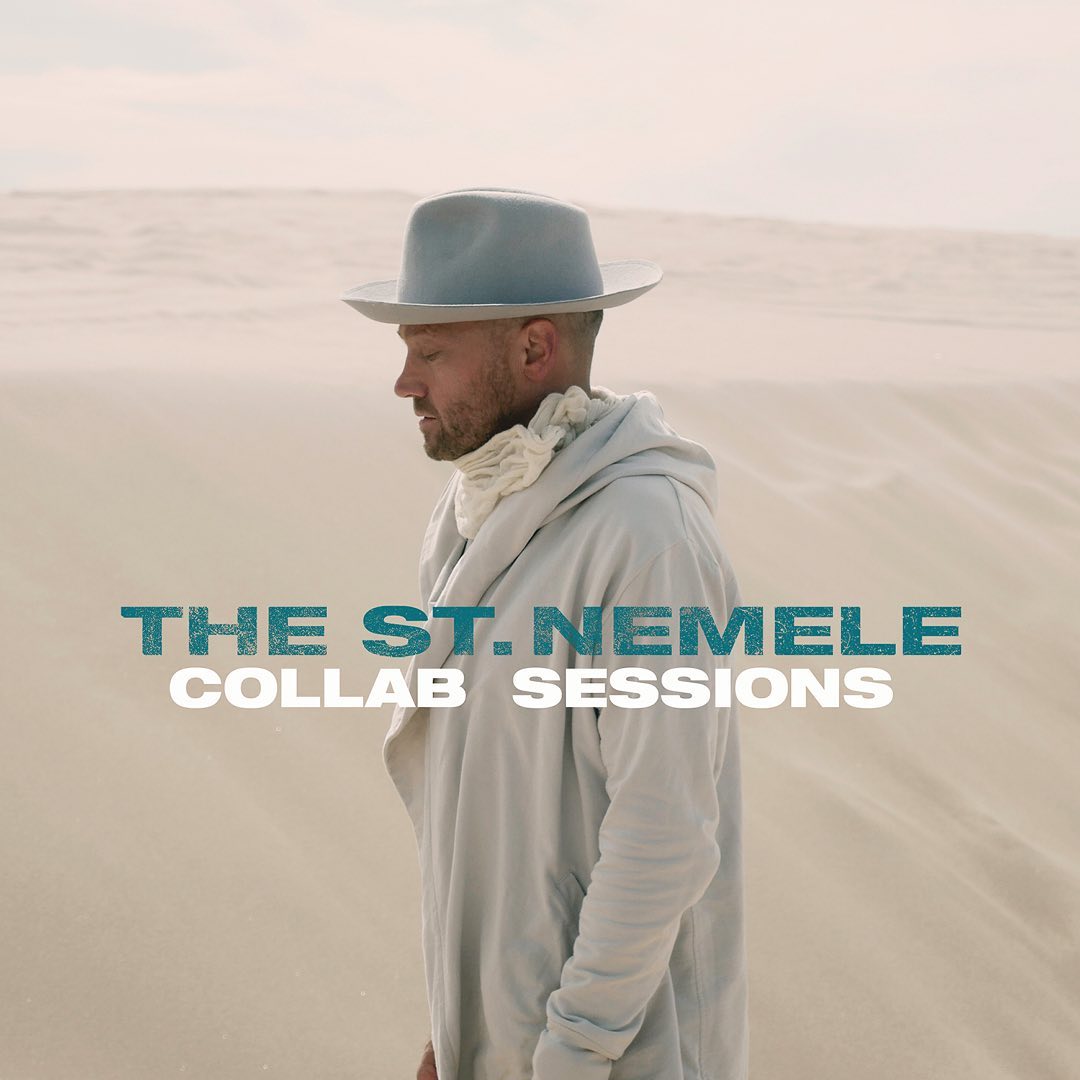 As he treats fans to his acclaimed live show on the summer festival circuit, 7x GRAMMY-winner TobyMac has also announced his latest project, The St. Nemele Collab Sessions. Available August 23 across all DSPs and physically on September 27, the LP features fan favorites including his latest RIAA Gold Certified single "I just need U.," "Everything" & "The Elements."
Multiple producers and artists joined TobyMac to reinvent songs from his latest smash LP The Elements. The eclectic group of guest artists includes Bart Millard (of MercyMe), Crowder, Cory Asbury, Jordan Feliz, Matt Maher & Terrian, LEDGER, Jonathan McReynolds, Aaron Cole, Sarah Reeves and Cochran & Co.
The St. Nemele Collab Sessions is capped off with a never before released track from the multi-platinum artist, "Heart Of My Beat."
"The St. Nemele Sessions took these songs somewhere else," remarked TobyMac. "I've wanted to do a collab record since the beginning of my solo artistry. I came up producing and writing DcTalk songs so I was used to having a vocal arsenal at my fingertips, which I think keeps songs interesting. This is a dream lineup of guest artists and each bring their own vocal uniqueness to the remixes of The Elements. The power of collaboration is undeniable and reminds me that there is purpose in our diversity. There's nothing better than guest artists taking songs to new heights, and remixers putting their own creative spin on songs that are part of my heart and soul."
Also available this September 27, TobyMac's 10 track collection of holiday tunes Light of Christmas will be available physically for the first time since its digital debut in 2017. Light Of Christmas includes the infectious "Can't Wait for Christmas" featuring Relient K, and essential seasonal radio single "Bring On The Holidays" along with fun songs from his 2011 Christmas in Diverse City release, which featured Owl City, Leigh Nash and more.
Following the blockbuster success of his spring "HITS DEEP Tour," fall 2019 will mark the return of the "TobyMac The Theatre Tour." Known for selling out arenas, last year marked the inaugural year for the trek which offers fans an unprecedented, intimate music experience. The unique offering will visit a dozen markets in November with special guest Cochren & Co. "TobyMac The Theatre Tour" is in partnership with Awakening Events, Awakening Foundation and Food for the Hungry. Tickets will be available at http://awakeningevents.com/events/tobymac-the-theatre-tour.
TobyMac was also nominated for four more Gospel Music Association (GMA) Dove Awards this week: 
Contemporary Christian Artist of the Year, Pop Contemporary Album of the Year for The Elements and Song of the Year for "Everything." 
T
he 50th Annual GMA Dove Awards will take place on Tuesday, October 15 in Nashville, TN. Trinity Broadcasting Network 
(TBN)
will exclusively air the show on Sunday, October 20, 8 p.m. EST / 5 p.m. PST.

The St. Nemele Collab Sessions 
Track-List:
1. The Elements (feat. Ledger) (Neon Feather Remix)
2. Hello Future (feat. Crowder) (DJ Maj Par-T Side Remix)
3. Overflow (feat. Bart Millard) (Willyecho Remix)
4. See The Light (feat. Jordan Feliz) (RUSLAN Remix)
5. Everything (feat. Jonathan McReynolds) (Capital Kings Remix), 
6. I just need U. (feat. Cory Asbury) (Tide Electric Remix)
7. It's You (feat. Matt Maher & Terrian) (Tide Electric Remix)
8. Horizon (A New Day) (feat. Aaron Cole) (Stereovision Remix)
9. Scars (Come With Livin') (feat. Sarah Reeves) (Neon Feather Remix)
10. Edge Of My Seat (feat. Cochren & Co.) (THUNDERBIRD Remix)
-The Media Collective
---
Permission to copy/use quotations from this article is subjected to appropriate credit being given to

www.gmusicplus.com

as the source with a link-back.
---