Top 5 Christian Films of 2017
LET THERE BE LIGHT (Atlas Distribution)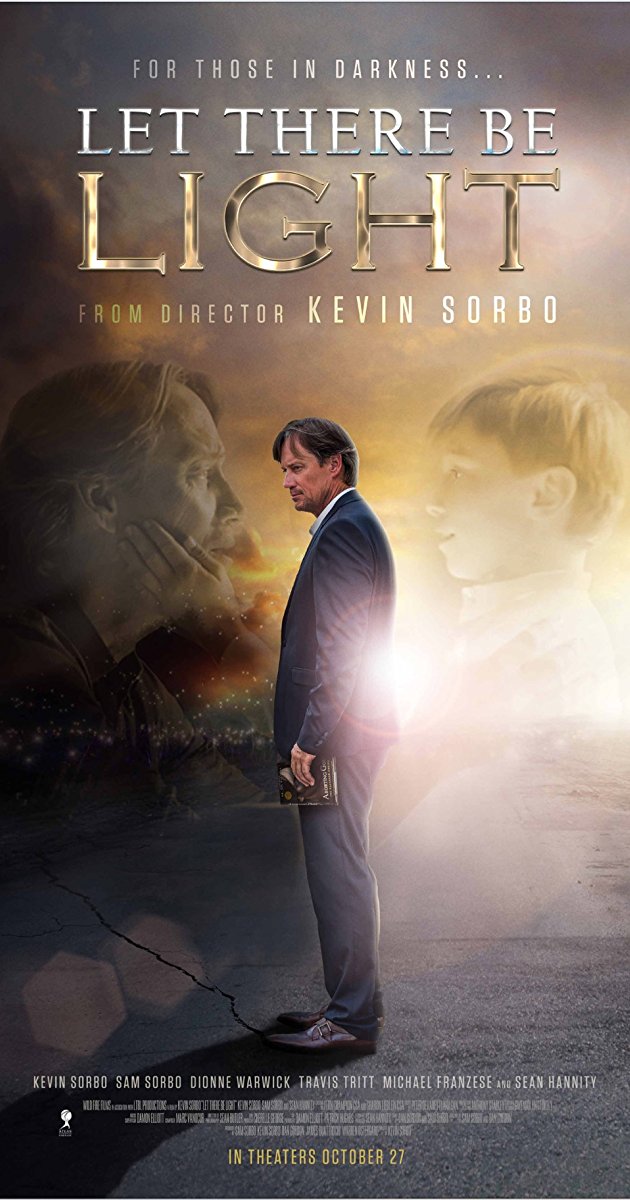 Released OCT 27, 2017 – Let There Be Light is an emotional story of the world's greatest atheist who finds his purpose after a near death experience.
After losing his young son to cancer, Dr. Sol Harkens has dedicated his life to the cause of atheism. As a best selling author and a celebrity debater, he has managed to parlay his attacks on Christianity into a very lucrative business. He is not only anxious to share his disdain for God, but he also finds great joy and satisfaction in attacking his Christian opponents on the stage. But even with all the fame and success, Sol is empty and distraught on the inside and his increasing reliance on alcohol to numb the pain is only making things worse.
With the support of his ex-wife Katy's unwavering love and faith, and his own questions about what he may or may not have actually experienced, Sol struggles to find meaning and purpose in the words LET THERE BE LIGHT.
"Let There Be Light" is directed by Kevin Sorbo and written by Dan Gordon and Sam Sorbo.
The films stars Kevin Sorbo, Sam Sorbo, Daniel Roebuck, Danielle Artese, Gary Grubbs, Olivia Fox, Michael Franzese, Braeden Sorbo and Shane Sorbo.
LET THERE BE LIGHT grossed $7,209,256 at Box Office (as of Jan. 2, 2018)

For more info, visit http://lettherebelightmovie.com/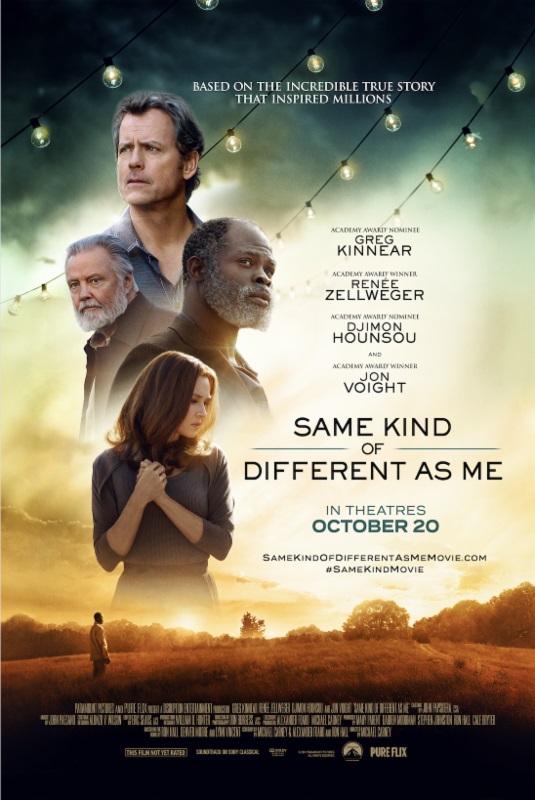 Released OCT. 20, 2017 – From the New York Times bestseller comes an inspirational true story that "embraces the beauty of the human spirit". Successful art dealer Ron Hall (Academy Award® nominee GREG KINNEAR*) and his wife Debbie (Academy Award® winner RENÉE ZELLWEGER**) seemingly have the perfect life.  But when their faith and family are tested, an unlikely bond with a homeless drifter (Academy Award® nominee DJIMON HOUNSOU†) leads them on a remarkable journey that forges an everlasting friendship. Hailed by critics as "powerful and inspiring", Same Kind of Different As Me shows how a simple act of kindness can change everything.
Same Kind of Different As Me is directed by Michael Carney and written by Ron Hall, Alexander Foard and Michael Carney. The film stars Greg Kinnear, Renée Zellweger, Djimon Hounsou, Olivia Holt, Jon Voight, and Stephanie Leigh Schlund.
Same Kind of Different As Me grossed $6,397,737 at Box Office (as of Jan. 2, 2018)

For more info, visit http://www.samekindofdifferentasmemovie.com/
---
Permission to copy/use quotations from this article is subjected to appropriate credit being given to

www.gmusicplus.com

as the source with a link-back.
---