Tosing Ojuri teams up with Saint David for a Cross-genre Hit "Come Around"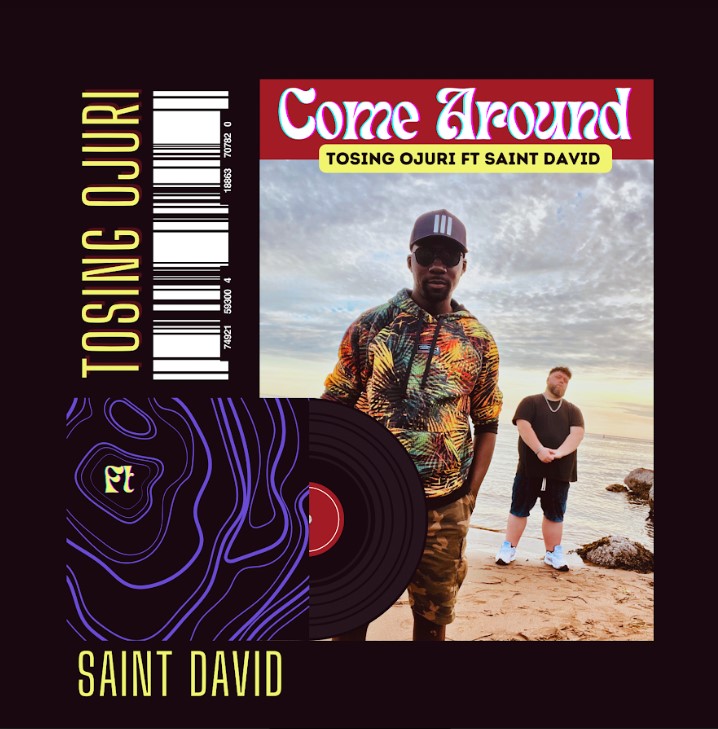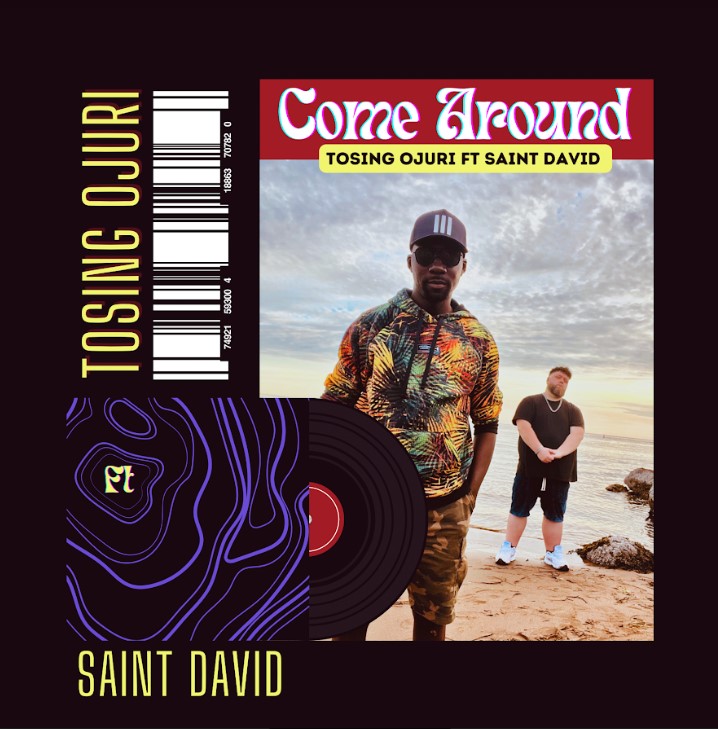 Renowned Christian music artiste Tosing Ojuri teams up with Canadian Christian rapper Saint David for a groundbreaking collaboration that marries the rich rhythms of Afrobeats with the dynamic energy of Hip-Pop/Rap.
A fusion of cultural influences, the new single titled "Come Around" results in a truly unique sound that is poised to captivate audiences worldwide. This collaboration brings together the best of both artists' talents, as they seamlessly blend their distinct musical backgrounds into a harmonious and compelling sonic experience. It takes listeners on a genre-defying journey that transcends traditional musical boundaries.
"Come Around" merges Afrobeat rhythms, characterized by infectious percussion and catchy melodies, with Saint David's intricate Hip Pop Rap verses that weave together storytelling and profound messages. The result is an irresistible and uplifting track that carries a powerful message of unity, faith, and cultural exchange.
Speaking about the collaboration, Tosing Ojuri said; "Working with Saint David has been an incredible experience. Our shared passion for music and faith allowed us to create something truly special that resonates with people from all walks of life. This fusion of Afrobeat and Hip Pop Rap is a testament to the universal language of music."
Saint David echoed this sentiment, adding, "The collaboration with Tosing Ojuri has been a blessing. Our music aims to break down barriers and spread positivity. By merging Afrobeat and Hip Pop Rap, we're able to reach a wider audience and spread messages of hope and inspiration."
Some other music industry creatives in Canada like the Dance Creation Academy have also collaborated on the song with a dance. With its genre-bending sound and spiritually uplifting content, the track is a highlight in the careers of both Tosing Ojuri and Saint David.
For more updates and information about Tosing Ojuri and Saint David's collaboration, please follow them on social media: Tosing Ojuri: Instagram: @tosingojuri Twitter: @TosingOjuri Facebook: /TosingOjuriMusic Saint David: Instagram: @saint_david_saintz_n_sinnaz @SaintDavid Facebook: /SaintDavidMusic
---
Permission to copy articles/excerpts from this site is subjected to credit given to Gmusicplus with linkback
---