Tru Manta Release New Single "1-2-3"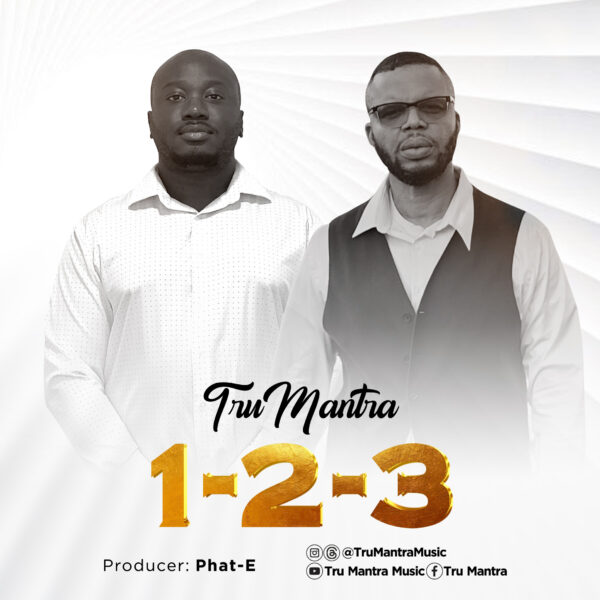 Tru Mantra releases their new single "1-2-3," available now on digital platforms. The song boldly addresses the pervasive trend of maintaining false appearances in today's society. 
In their signature style, Tru Mantra implores listeners to exercise caution and engage in introspection. "1-2-3" produced by PHAT-E delivers this vital message with the honesty and authenticity that fans have come to expect. It's a track that encourages you to listen, reflect, take action, and then listen again—each time finding new layers of meaning, even if it means confronting uncomfortable truths.
About Tru Mantra:
Tru Mantra is a dynamic music duo consisting of Lanre Abiose and Tony Okwechime. Their music is a captivating blend of Afro-hip hop infused with layers of depth that reflect their Christian worldview. Influenced by their formative years in Lagos, Nigeria, their music resonates with diverse nuances and communicates a clear message about their values and experiences.
The group's mission statement – Light music in a dark world – is driven by a desire to evoke thought while delivering music that cuts across demographics and genres. Whether delivering rap punchlines, weaving lyrically between the swaying melodies of an Afrobeat bass line or singing the hook on a hip hop track, Tru Mantra will inspire while being fun… the kind that you don't have to leave your mind and soul behind to indulge in.
---
Permission to copy articles/excerpts from this site is subjected to credit given to Gmusicplus with linkback
---