CALLED: Avalon Release their First Album in 10 Years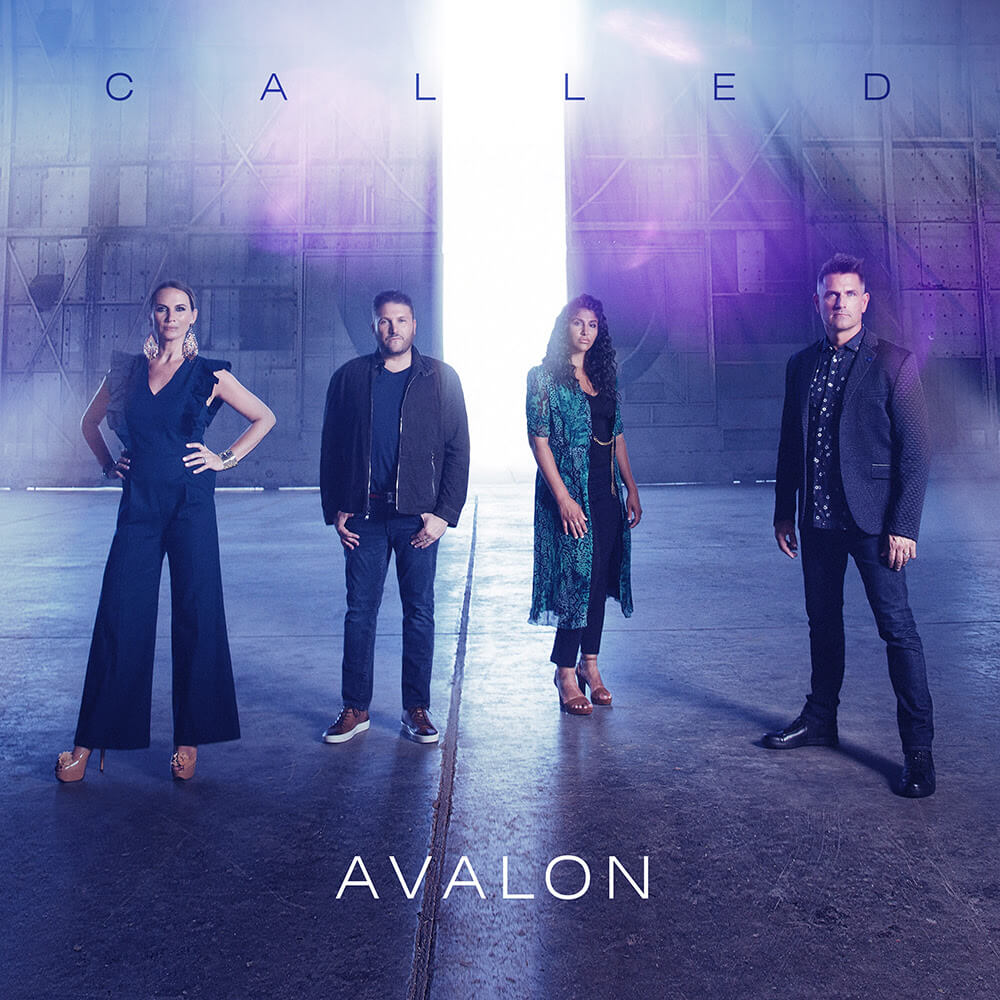 One of Christian music's most successful and celebrated groups, Avalon, release Called, their first album in ten years, available today via all streaming outlets. The new project – the inaugural full release on Red Street Records – is produced by Don Koch and Jay DeMarcus.
The exquisite harmonies of Avalon – Greg & Janna Long, Jody McBrayer, and Dani Rocca – soar over lyrics full of faith and encouragement, complemented by exemplary musicianship and skilled production.
Longtime Avalon aficionados and new fans alike are sure to enjoy and be empowered by the songs featured in this collection including the title track, "Called," the upbeat first single, "Keeper of my Heart," "If Not For Jesus," "Sacred Ground," "Closer," and "Glitter and Glory," just to name a few.
"What an honor to make a record with such an amazing group of singers," says Jay Demarcus. "There is no way you can listen to them, and not hear the anointing. I am so very proud of them and this record! Called is an amazing body of work that we are so incredibly excited to share with the world. This music will inspire, encourage and challenge you."
DeMarcus, a member of country super-group Rascal Flatts, founded the label with Koch in October 2018.
"I've worked with many vocal groups before, but working with Avalon has been a bucket list item for me," states Don Koch, Executive VP/A&R/Creative. "They are not only some of the greatest vocalists in Christian music but they also have an amazing desire to point people to the hope of a loving savior. I am humbled that they would allow me to be a part of their amazing next step. Great music from a great artist…what else could you want!?"
Stream/Download: CALLED
The three-time GRAMMY® nominated, American Music Award and Dove Award Winning vocal group are excited about this new chapter and moment in their career. Greg Long states: "To be the first artist and record released on Red Street Records means so much to us. Knowing that Jay DeMarcus, Don Koch, Mark Lusk, and the entire team believes in us is truly humbling. The passion Jay and Don have for this project is heard song after song in the attention to production and detail for getting it exactly right. We are forever grateful!"
The group announced their 'next chapter' in October 2018, adding that founding member Jody McBrayer would return to the group with the addition of Dani Rocca. Greg states: "Having original member Jody McBrayer come back to the group has been a true blessing. It is felt in not only adding his amazing voice but his sense of humor and passion for sharing the love of Christ. And, Dani, oh my goodness, our fans have welcomed her with open arms. She has added a new level of excitement to the group and we love having her!"
In support of the new record, Avalon will set forth on THE CALLED TOUR beginning February 27, 2020, continuing through April 2020.
---
Permission to copy/use quotations from this article is subjected to appropriate credit being given to

www.gmusicplus.com

as the source with a link-back.
---